I just read a posting by Julian Diaz, a Marketing & Communications expert. His post was on LinkedIn's Customer Experience Management Group Board. Julian's story has a happy ending, but so many Customer experiences have ended in nightmares. You can read it here, I'm going to take the guts of his message and apply it to situations in our everyday business lives.
We have been taught (or should have been) that mistakes are good. They are life's learning experiences. As a parent, soccer coach and business leader I always used mistakes in a positive way – with the message being "
Don't make the same mistake twice
." The same should go for businesses – both large and small – but business mistakes require a resolution. Any mistake in business should be addressed quickly; steps taken to prevent re-occurrence; and an apology or resolution offered to the Customer(s).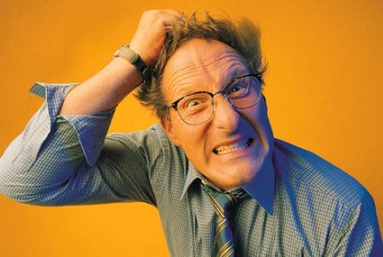 Small business owners usually get with the program more quickly than big businesses. In a small business, the decision maker is often on-site if not a phone call away. Customer issues can be resolved quickly. Also, at Johnson Family Widget Sales, one dissatisfied Customer, is a larger percent of the total Customer base – AND – one dissatisfied Customer could be poison with a vengeful word of mouth campaign.
Large businesses have the reputation of dealing with Customer issues with a "Sorry, that's our policy" response. The policy maker is nowhere to be found. One dissatisfied Customer at Apex Big Box Store is just a tiny percent of the overall customer base. There is not the same incentive to resolve complaints as with a small business. However, today, one dissatisfied Customer at Apex could launch a social media campaign that can have a huge impact on reputation and, more importantly, stock price. There are many recent examples of airlines, cable providers, hotel chains and more that prove social media can be devastating.
So why can't all businesses get it right all the time? After all, the Customer is the ultimate employer, regardless of size. One well know business, renowned for exceptional Customer Service delivery has a Two Rule Customer Service Policy:
Rule One – The Customer is always right.

Rule Two – In the event the Customer should ever be wrong, refer to Rule One.

Simple!
Customer Service employees in all size businesses must be empowered to satisfy the Customer in front of them. In situations where that is not possible, make sure Customer issues are resolved quickly by a manager or owner. I worked for a bank for many years. I came across a myriad of complaints in a myriad of categories. In banking, we had "Laws" and we had "Policy". If solving a Customer issue wasn't illegal, then we did our best at massaging policy to satisfy the Customer.
Use all Customer complaints as a learning tool. These Customers tell you what's broken. Thank them, don't fight with them. They have the power to make your business better.
Back to Julian's point –
The 3 Hs that will Always Fix a Bad Customer Experience
–
Be Honest, Be Humble
and
Be Heroic
.
The use of these 3 Hs should be applied when responding to a mistake or a shortcoming in service or expectations.
Be Honest: Explain what happened, or say you're honestly not sure what happened, but sincerely apologize.

Be Humble: Apologize, sincerely, and accept responsibility.

Be Heroic: Make up for it and "save the day". Find a solution to try and fix the situation. And assure them it won't happen again.

Being human, we will make mistakes and things will go wrong. But that's OK. A bad customer experience can be turned into a good one by showing customers the human side of your business by simply applying the 3 Hs in your response.